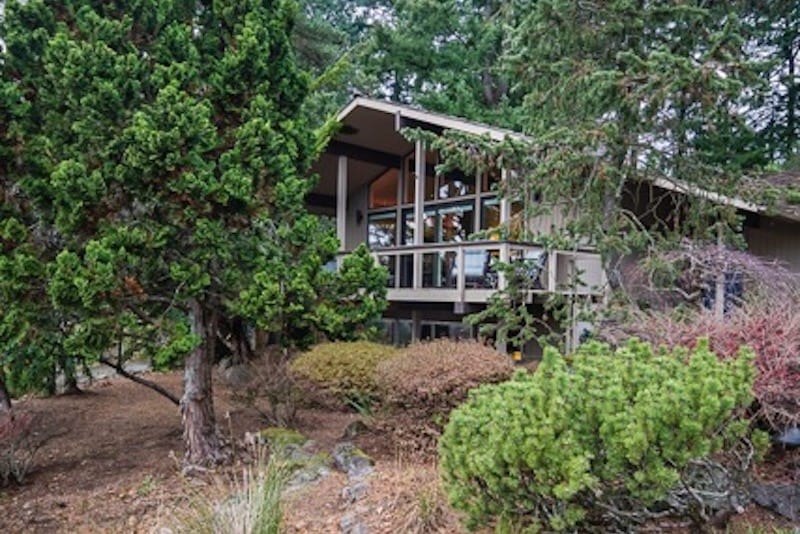 Southwest Portland has it all, from a busy downtown to awesome views from the residential hills above it. From outstanding restaurants to first rate entertainment the city dwellers have a bounty of options. While those who live in the surrounding areas enjoy lush parks and forest trails, they can also enjoy the ease of access to what the city has to offer. Some of Portland's most fabulous homes are located here, too!
Mac Bo is a local residential remodel contractor that works in Southwest Portland specializing in Kitchen Remodeling, Bathroom Remodeling and Whole Home Remodeling.
The picture on top shows a home in SW Portland where a custom renovation transformed two floors to the owner's specifications.  Upon buying a home many people want to make important changes to the building – before they move in. This makes sense because all the dust has long settled on moving day and you are moving into Your new home!
The image that follows is another whole home remodel, this time in Beaverton, nearby to SW Portland.  The owner is a technical engineer and his taste is for exacting execution with all of the advanced options. Again, the custom design is matched with tasteful choices in textures and colors. The cloud above the kitchen is back lit with LED fixtures which change color to suit the mood.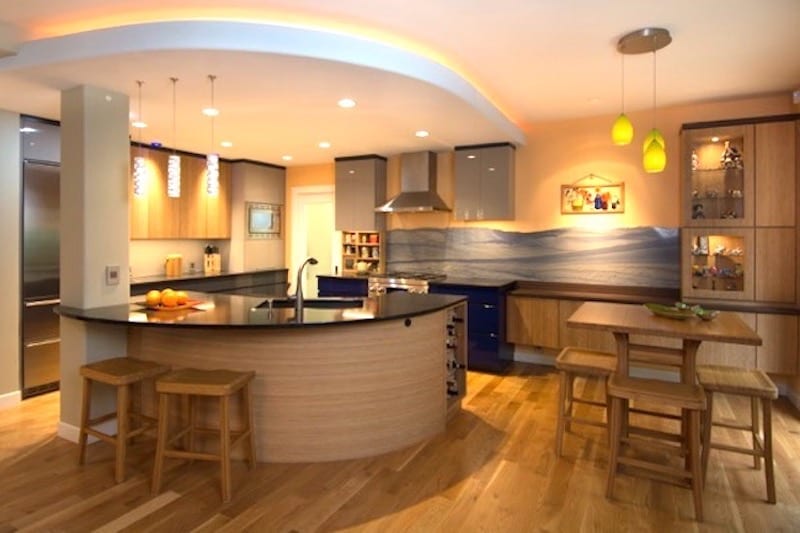 The next two photos show you more details from this unique project.
The first shows a stunning live edge granite backsplash which is framed by color and lighting. We work diligently to make sure that all aspects of the work we do is not only well executed but well lit. In the second photo we see a uniquely compact powder room with details and lighting that are almost jewel like. The custom walnut cabinetry and wood work is matched to a nail down walnut floor. Each detail has been considered and the statement is contemporary, clean, and elegant!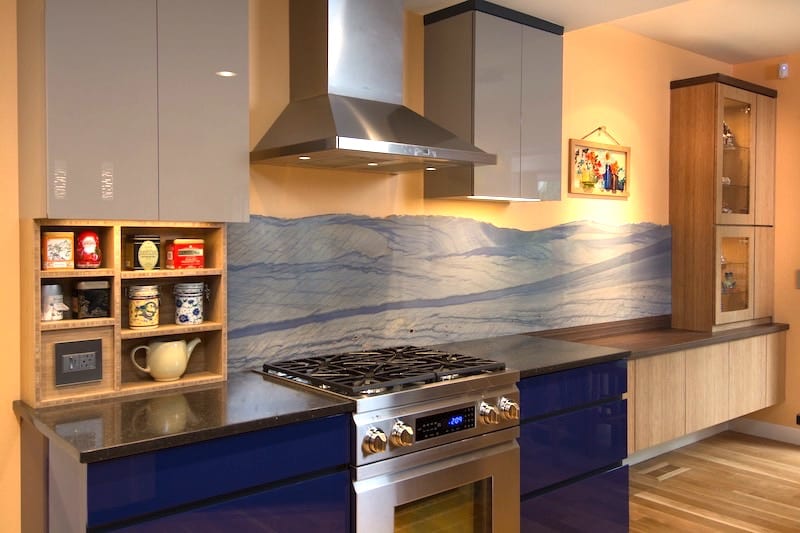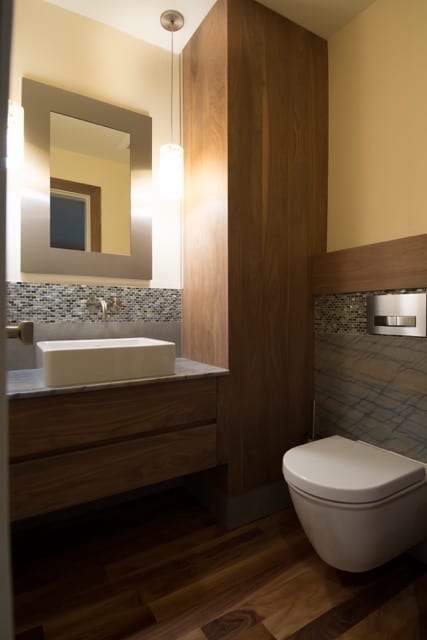 And finally, the next image shows our client's SW Portland remodeled bathroom with sandstone countertops, birch cabinetry and wall mounted plumbing fixtures. There's even a thoughtful and handy door to toss clothes from the bathroom into the clothes basket of the laundry room, next door.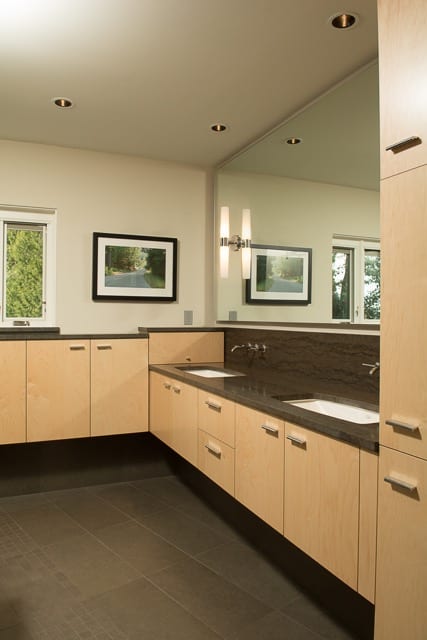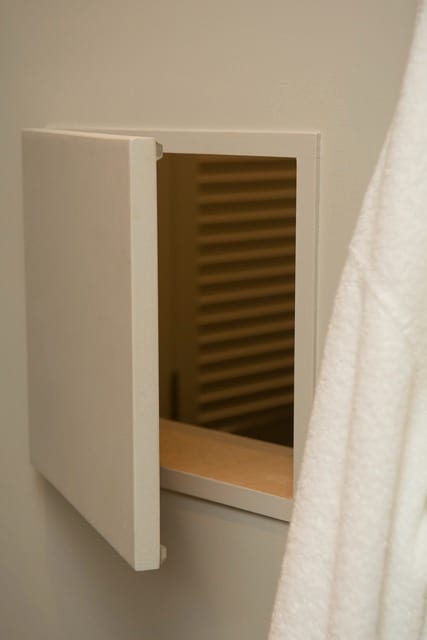 Contact Mac-Bo today so that we can schedule an appointment to help make your South West Portland Remodeling dreams come true.