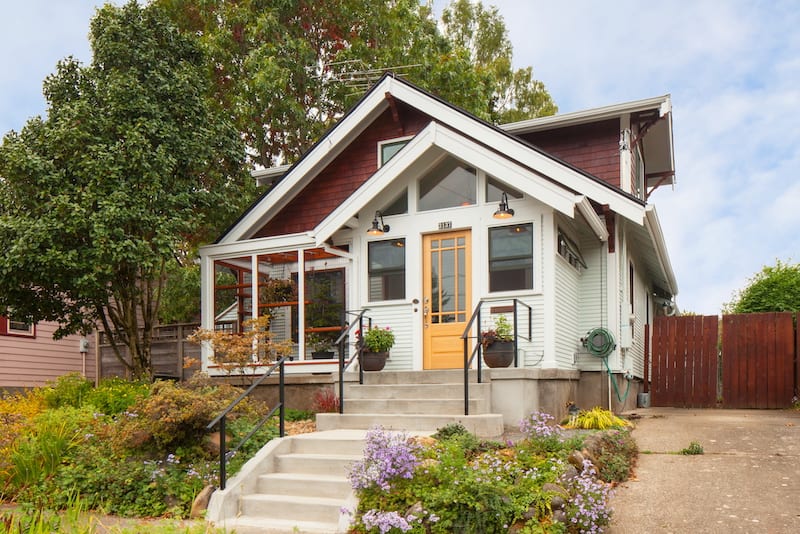 Diverse and hip Northeast Portland is known for the Alberta Arts District, with quirky shops, galleries, hip eateries and the lively Last Thursday street fair. Live music acts play regularly in small, low-key bars, and at the renovated 1920s Alberta Rose Theatre. Breweries, brunch spots and artisan boutiques line North Mississippi and Williams avenues. The Grotto is a Catholic shrine with tranquil botanical gardens. To learn more about the area please visit the Northeast Portland Community & Civic Life website here.
Mac Bo is a local residential remodel contractor that works in Northeast Portland specializing in Kitchen Remodeling, Bathroom Remodeling and Whole Home Remodeling.
The picture on top shows work we did for the exterior of a home in Northeast Portland.  More and more, folks are interested in allowing their pets to have an outdoor experience without fear of something happening to the pet: Enter the Catio! This is an outdoor space where the pet's humans let them have their own space, accessed through a pet door. They can go in and out at will and the Catio really looks nice from the street, too! 
The image that follows is a Kitchen Remodel will completed for your Northeast Portland neighbors in Alberta.  The original details of the house purposely remain while the updates bring all of the convenience and efficiency the homeowners desired including cabinetry with many storage options, quartz countertops with a custom tile backsplash highlighted by LED under cabinet lighting.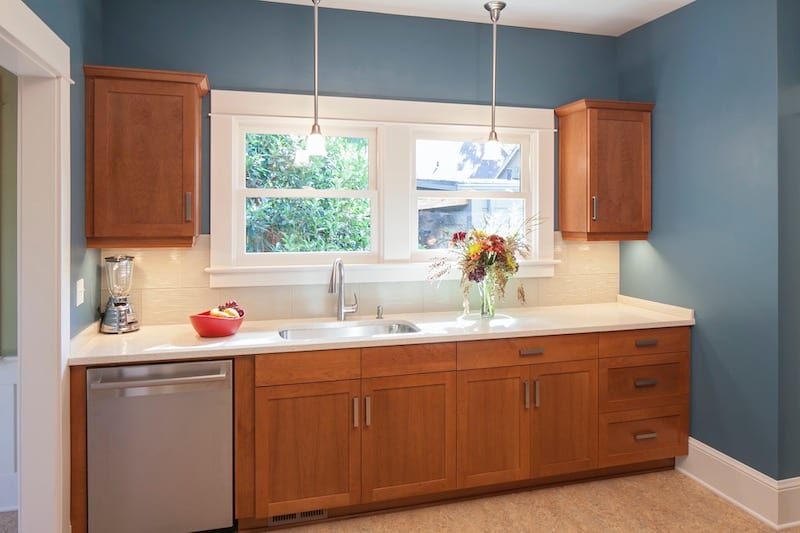 The next two photos have additional ideas to consider for your Northeast Portland home.
The first features a bathroom we added to our clients' master bedroom. We have classic tile accents, an obscured glass half lite pocket door, and modern conveniences which include heated floors and a special custom cabinet with three built in clothes hampers.  In the second photo we see a uniquely compact bath with a coveted separate toilet room. The custom cabinetry was designed to fit perfectly into the space with classic details. Every inch of this room has been utilized, but you'd hardly think about that while gazing out the window!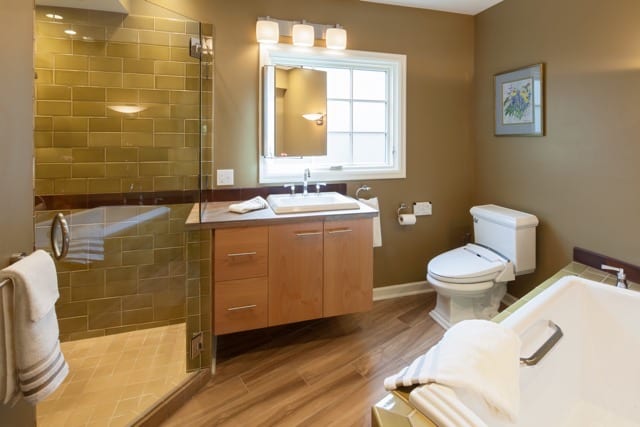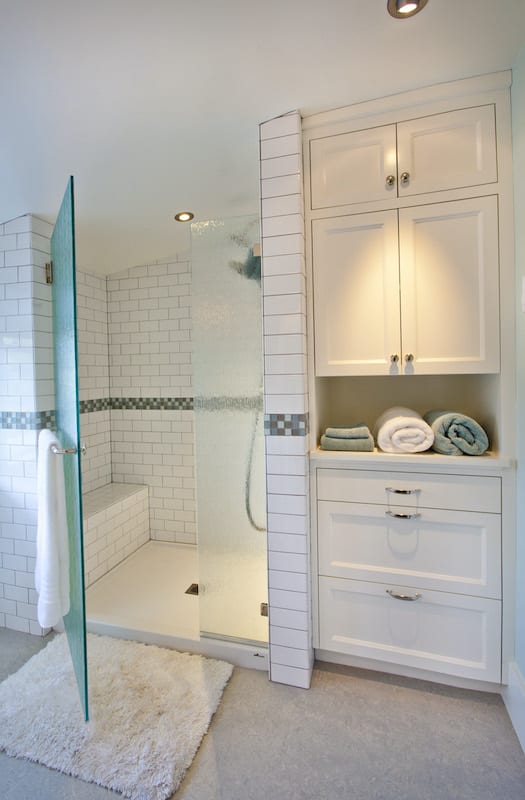 And finally, the next image is of Northeast Portland remodeled bathroom which features unique style cues which include a 'wood look' tile floor set on the bias, a low curb shower and a swing away mirror which locates in front of an obscured glass window.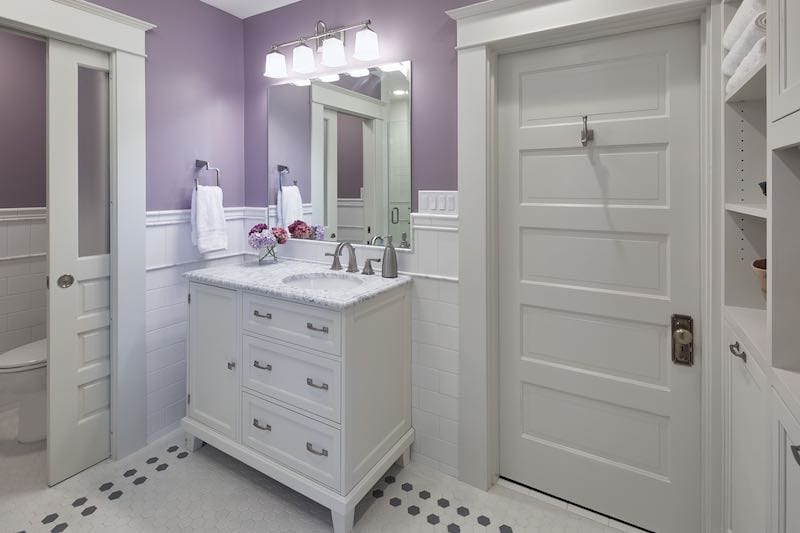 Contact Mac-Bo today so that we can schedule an appointment to help make your North East Portland Remodeling dreams come true.