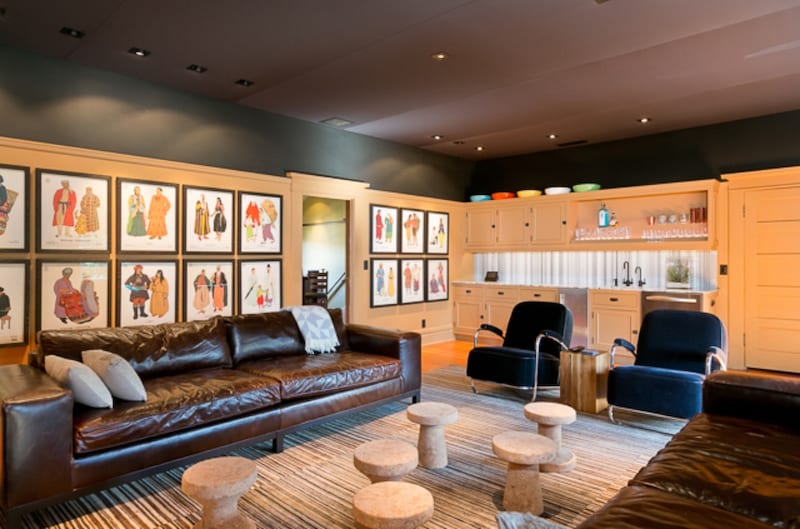 Southeast Portland is where it's all happening, from Belmont Street to Hawthorne Boulevard, to Division Street and more, there is a lot of ac-tion on weeknights and weekends. The young and hip residents make this home today and it feels like where the real people live. With Revolu-tion Hall, a renowned epicenter for excellent entertainment, to Reed Col-lege, the most liberal college in the state, SE Portland remains very easy to get around. There are five bridges connecting this area to NW and SW Portland and there's even a dormant volcano with a park! Plenty of amazing old homes of classic architecture abound. Click here for more information on SE Portland.
Mac-Bo, LLC is a local residential remodel contractor that works in Southeast Portland specializing in Kitchen Remodeling, Bathroom Re-modeling and Whole Home Remodeling.
The picture on top shows an Home Theater in a SE Portland home once owned by a lumber baron.  Upon buying the home, our client had major changes in mind. We formed a team to carry out the detailed work, from design to completion. This third floor entertainment room has it's own heating and cooling system as well as acoustics custom designed. It has complete home automation from window coverings to lighting and music programming. All done by Mac-Bo.
The image that follows shows the wet bar in the entertainment room. At-tention to detail, subtle but exquisite accents and built in thoughtful engi-neering. For instance, there is a water shut off system that will protect the floors below should a leak occur!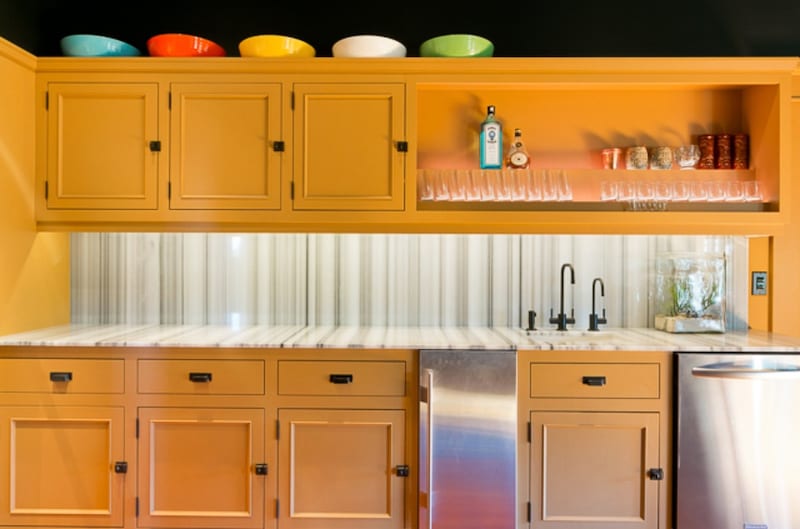 The next two photos show you more details from a kitchen remodel we pro-duced in SE Portland's Woodstock neighborhood. One of our specialties is work requiring heavy lifting, like the steel I Beams that are used when removing a bearing wall. Open layouts are possible in almost any home but they demand experience and the know how to pull if off right. This once cramped little kitchen is now a wide open space for cooking and entertaining! The next photo shows a close up of the cooking center.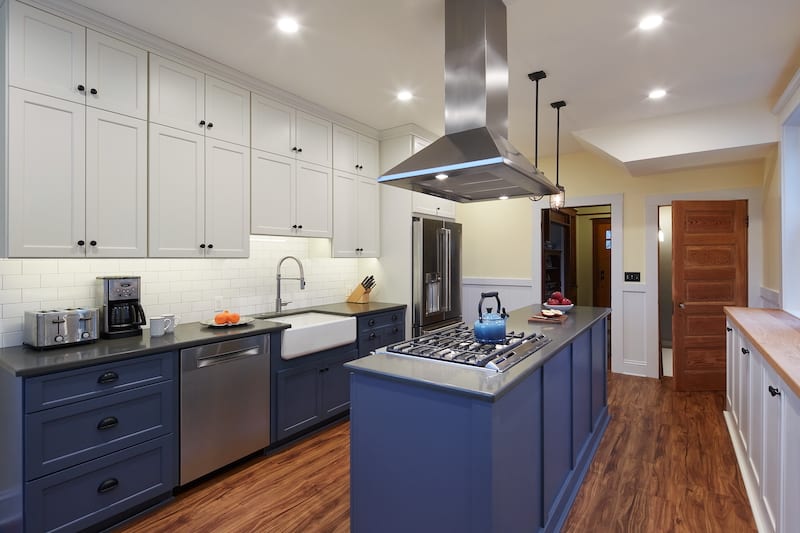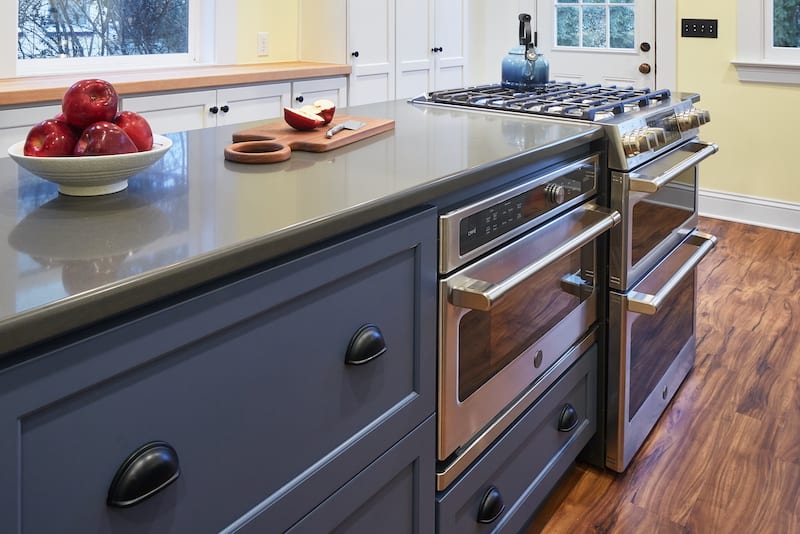 And finally, the last image shows how a small powder room can be a fun endeavor in design. The clear fir paneling, custom cabinetry and period fix-tures are set off by a light hearted wall paper that gives this room a very spe-cial touch.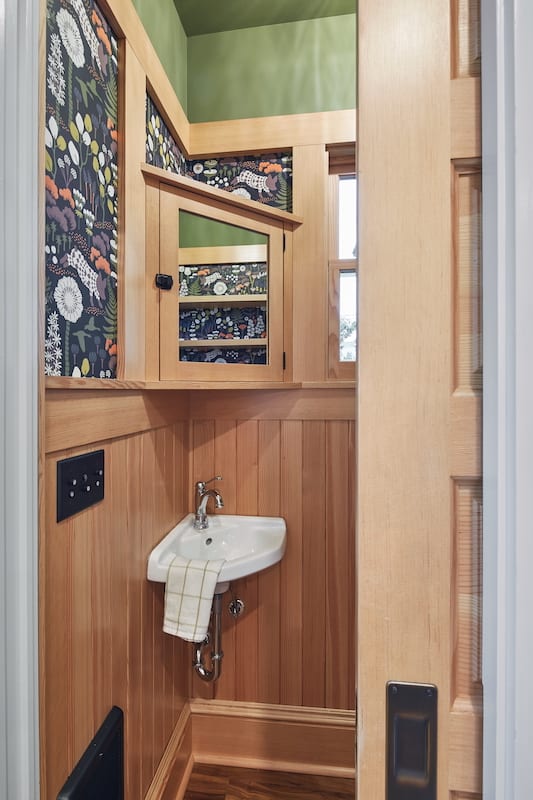 Contact  Mac-Bo today so that we can schedule an appointment to help make your South West Portland Remodeling dreams come true