Kitchen Remodeling
An Experienced Kitchen Remodeling Company in Concordia, OR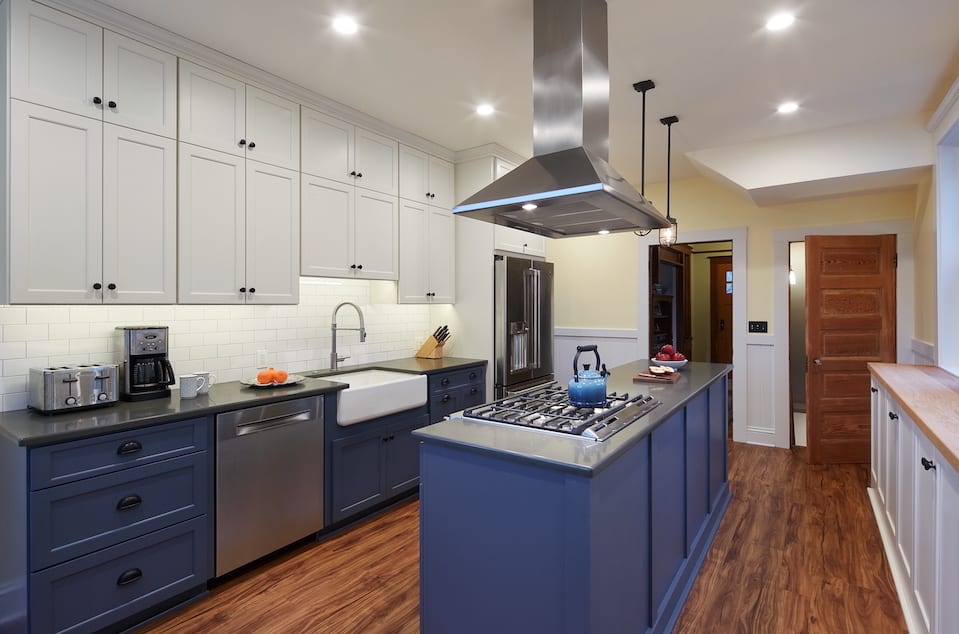 Over the years, the kitchen has gained popularity as the central, most important room in any home. It enjoys round the clock patronage. Starting from a very early morning breakfast to a late-night snack. The kitchen is a loyal witness to any drama in life. Whether preparing an important meal for family or friends, surprising a loved one on a special occasion or making a special dinner for the grandchildren, the kitchen is always there.  
So, when it comes to planning for a kitchen remodeling project, there are a lot of things to consider so that it will become a room where everybody will feel comfortable and welcome. 
At Mac-Bo, we want your remodeled kitchen to be a perfect combination of good looks and effective functionality. A kitchen remodel can take on so many forms of style, materials and color.  Let us be your partners in deciding what will work best for you.  
The picture on the top of this page features clean lines and an open layout.
Cabinetry in white and a warm blue color invite you into the kitchen.
The picture in this section shows a remodeled kitchen with a unique tile layout that soars with the view of this 22nd floor condominium.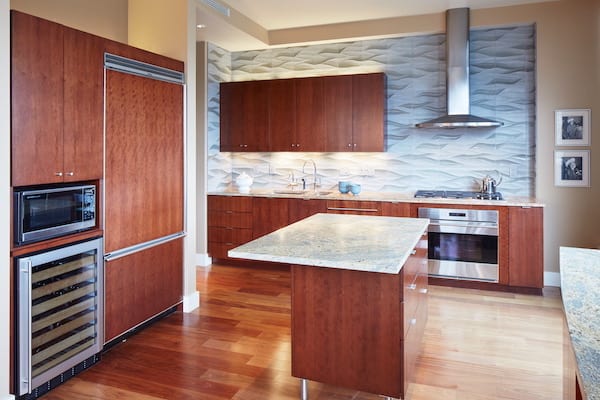 In the pictures that follow, you will find other styles of kitchen remodeling projects. 
 In the first you will notice the original details of the house purposely remain while the updates bring all of the convenience and efficiency the homeowners desired including cabinetry with many storage options, quartz countertops with a custom tile backsplash highlighted by LED under cabinet lighting.
In the second you will notice we designed an arch that resembles closely design cues we took from other parts of the house.  The result is a complete new kitchen that looks like it is meant to be part of the house.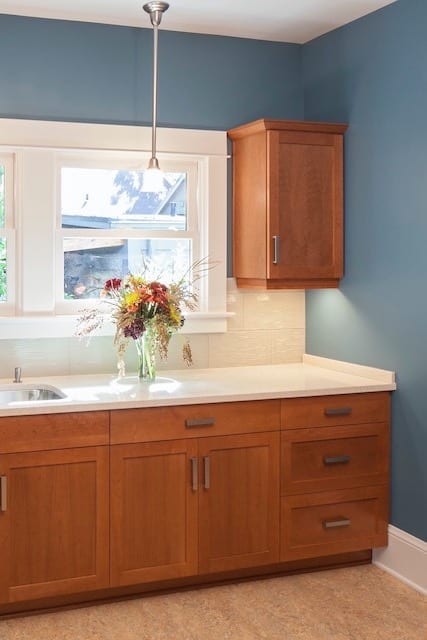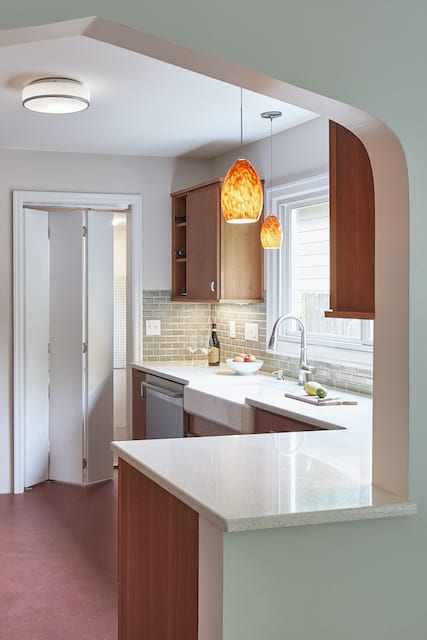 Kitchen remodeling is one of the biggest and most important changes in every home.
It reflects the homeowner's dreams, needs, style, and wishes. The perfect kitchen remodel project has a well-balanced design so it fits everyday usage. 
In this next picture you will find yet another varying style of kitchen remodeling project.   Notice the cloud of light in the ceiling. LED lights with full control of color and brightness set the mood for the live edge granite backsplash and custom bamboo cabinetry. Features abound, from state of the art electronics and cabinetry to convenient and thoughtful details.
Contact Mac-Bo today so that we can schedule an appointment to help make your Kitchen Remodeling dreams come true.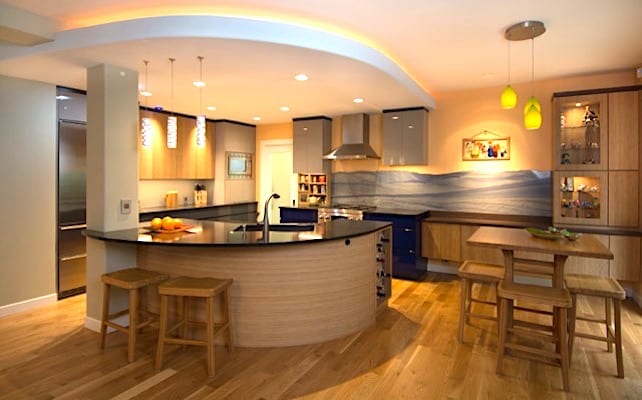 Testimonials
---
"Thank you for all of the work you put into our kitchen / house remodel. We love the finished product. We appreciate your patience, attention to detail, and respect for our home."
"Kirk and Ed at Mac-Bo are absolutely top notch. They were so patient with us, reviewing and revising our mid-century remodel plans for, literally, years. When we were finally ready to pull the trigger, they did everything in their power to ensure that we were pleased with the results. Their team is professional, detail-oriented, and on time and on budget. I couldn't be more thrilled with the results of our new kitchen-living-dining-room and entry to our home."